Hearth Cooking
Hearth and home
From earliest times, the hearth was the heart of the home. The skills needed to run the kitchen were not only cooking, but stillroom knowledge and preservation of wine, vinegar and distillation, breadmaking, cheesemaking, and all manner of related chores which kept the homestead fed, warm, and provided year-round supplies for everyday survival.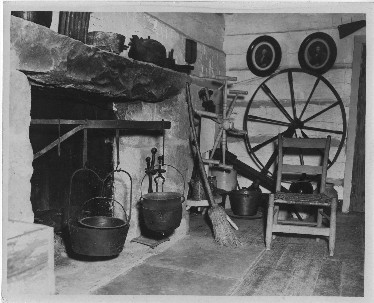 Cast iron, clay and copper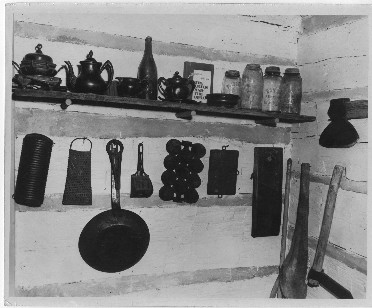 A visit to the early kitchen hearth reminds one of a journey into a sorcerer's chamber. Cauldrons, Iron pots, specialty cooking utensils, spits, roasters, trivets, all having particular uses, and esteemed for their value and durability. Cast iron cookware has always been valued for it's durabilty, and the fact that it improves with seasoning and age.
Hints on Cooking with Cast iron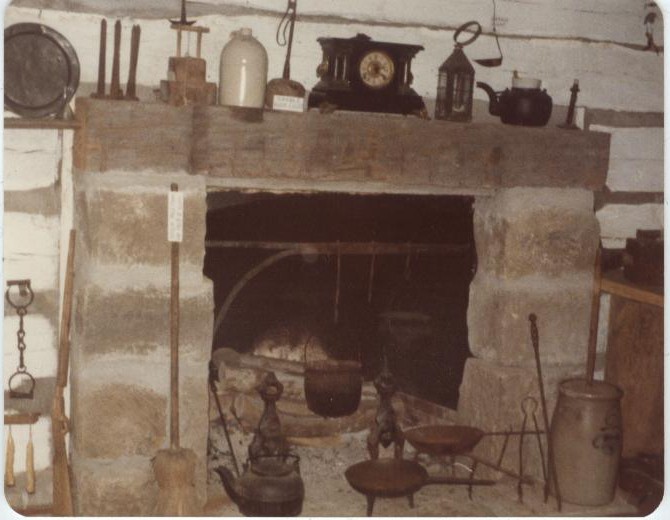 Cast iron absorbs and holds heat more evenly, cleans up well, and builds up a "carbonized" layer that prevents sticking over time. The best means of building up that layer is to avoid soaking the iron in water, maintaining a good coat of oil on the iron, and season the pot occasionally by smearing the warm inner surface with tallow fat, and allowing it to cool slowly. If you grill outside over charcoal, occasionally place your cast iron over the coals after you have finished cooking, then smear the inner cooking surface with tallow fat (available from a butcher) cover the utensil, if in a charcoal grill, and let it cool overnight.

RECIPES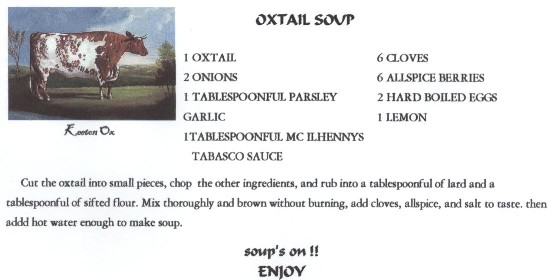 CHICKEN BREASTS WITH FRIED APPLES (SHAKER:1840)
2 tablespoons butter
2 tart green apples (Granny Smith) cored and sliced in rings
4 skinless boneless chicken breast halves
1/4 cup apple cider
1 teaspoon lemon zest
4 tablespoons heavy cream
salt and pepper
Heat the butter in a heavy iron skillet over medium-low heat, add apple rings to coat each with butter. Fry rings until tender and slightly browned (12-15 min). Remove and drain on paper towels. Keep warm.

Add oil to the skillet and raise heat to medium-high, when hot, add chicken and cook until golden brown (2-3 min. each side)

Add cider and lemon zest, bring to a boil, cover and simmer until chicken cooked through (5-10 min.)

Remove chicken, keep warm and add cream to reserved pan sauce, bring to boil, Season
with salt and pepper, reduce to saucelike consistency (1-2 min.)

Serve chicken in sauce, garnished with apple rings, serves 4.

Pot Likker'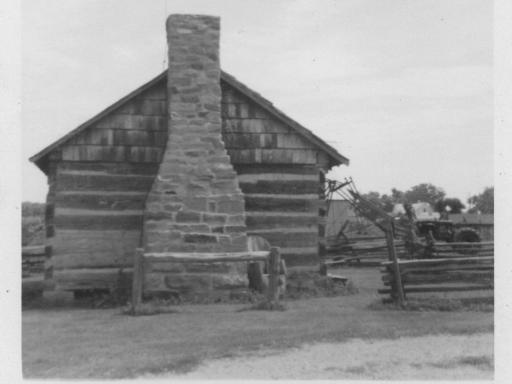 Slow simmering over a slow fire increases flavor,
and often leaves a great deal of flavor
behind, in what is known as "pot likker"
this thickened stock is often the best part,
and should be treasured and saved, as it is a
powerful gravy starter.
HEARTH COOKING INSIDE AND OUT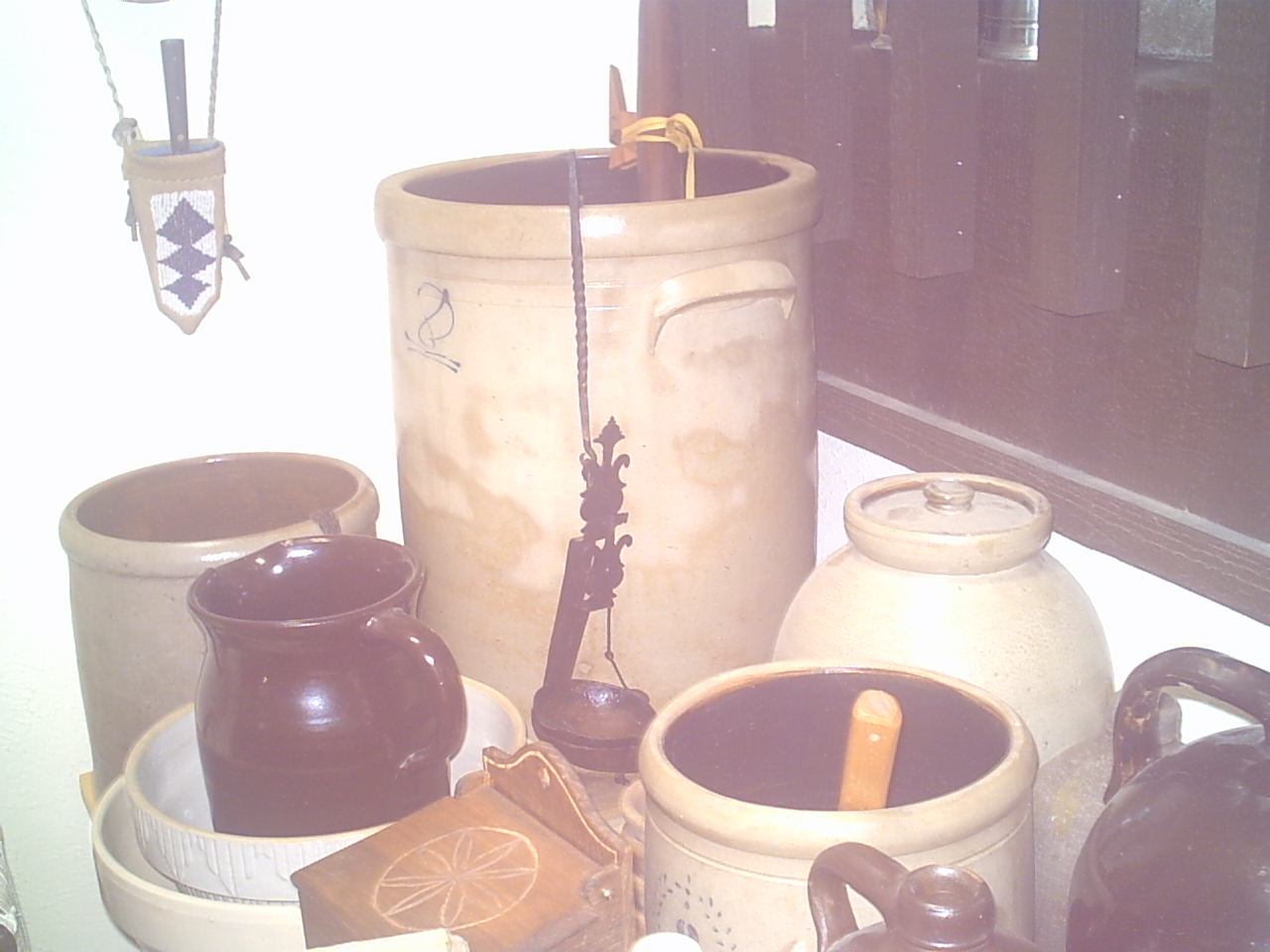 NATIVE AMERICAN COOKING
All through the midwest, wild rice grew as an important, wild crop. Lakes and large ponds had the wild water grass which was valued as a food crop. Not a true rice, but a grass that roots itself in the bottom silt of a body of water, the wild rice is gathered in canoes, and threshed to provide an important staple in early american cooking. In this recipe, the wild rice is dropped into hot oil, and puffs up like popcorn to add texture to an old favorite, pumpkin soup.


1 lb. 13 oz.pumpkin puree
1 quart milk
2 tablespoons butter or margarine
2 tablespoons honey
2 tablespoons maple sugar
1/2 teaspoon ground marjoram
pinch fresh ground pepper
1/4 teaspoon cinnamon
1/4 teaspoon mace
1 teaspoon salt
juice 1 orange


heat pumpkin puree,milk, butter and honey together, stirring frequently.
combine maple sugar, marjoram, pepper, cinnamon, mace, salt and stir in mixture, heating slowly. Do not boil.
Add orange juice, small amounts at a time, serve hot. Sprinkle top of soup with wild rice dropped into 375 degree hot oil in DEEP cauldron of oil, or cast-iron scotch pot. Drain rice when puffed on paper towels and shake with light amount of salt.
Pumpkin Juice Switchel
More common in summer, a drink called the "switchel" contained such things as vinegar, ginger and lemon juices. The pumpkin switchel was a harvest favorite, and could also have been served warm with an addition of partly-whipped heavy cream to make a heavier "shrub" or cordial drink. Hard cider made this a more "civilized" alcoholic beverage, and the warm whipped cream converted it into a hot "toddy."
2 cups cooked, strained pumpkin puree, consistency of orange juice
2 cups apple cider (hard or fresh)
1-2 teaspoons honey
1/2 cup pineapple juice OR warm, partly-whipped cream
pinch of nutmeg